​815-464-0053230 Industry Ave, Frankfort, IL 60423

E-Quip is dedicated to producing the finest and most reliable equipment made in the U.S.A.
Engineered for productivity, our crossovers and platforms are constructed to unite years of dependable service with uncompromising product quality.
Easy Operation and Access
Optimal Sanitation
Designed for Safety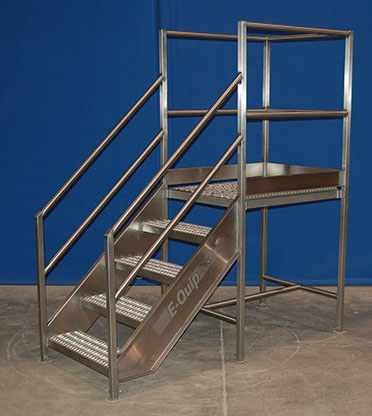 E-Quip's platforms/crossovers are built to suit. We have a standard design, but are willing to modify or change completely to meet your needs and specifications. The platforms we build, insure durability and efficiency. We also know the importance of safety and follow OSHA guidelines to provide a safe working environment. Our platforms are built from 304 stainless steel, and are designed to provide ease of cleaning and not only a safe working environment but also product safety.